Maximum Max
Prince of Peaks
Inspired by the adventures of Maxime Chaya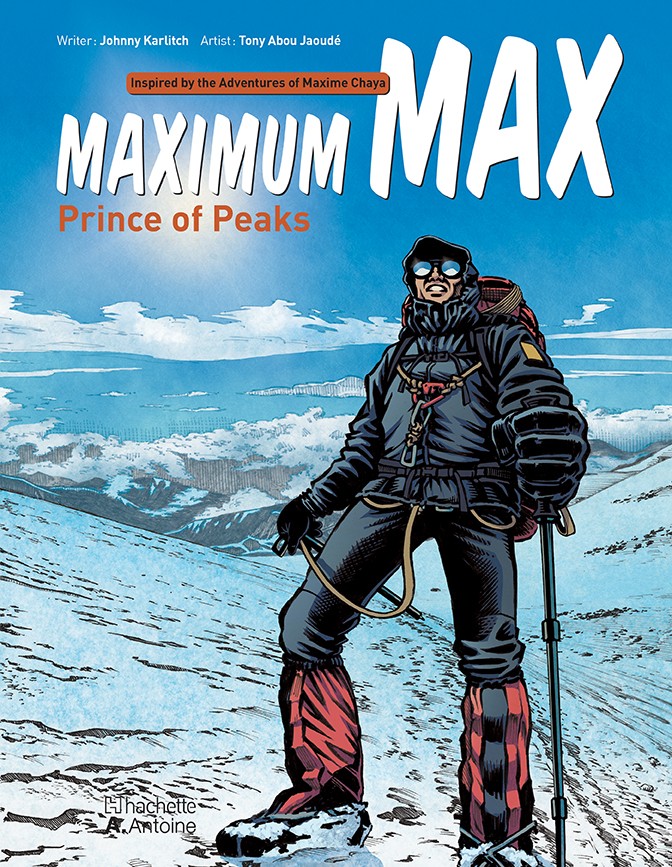 "And when you have reached the mountain top, then you shall begin the climb."
Gibran Khalil Gibran
No one knows better than Max this land which has been lent to us for a lifetime. He who has explored its every nook and cranny: from the North Pole to the South Pole, from Earth's highest summit (Mount Everest at 8,850 m) to its vastest expanses of water (rowing across the Indian Ocean, in 57 days) and harshest deserts (cycling across the Empty Quarter without assistance, in 21 days).

This second volume of the adventures of Maximum Max tells how this extreme sportsman, just back from Kilimanjaro, next attempts three more peaks of the Seven Summits challenge: Russia's Mount Elbrus, the tallest in Europe; Argentina's Aconcagua, the highest in South America; and, finally, Alaska's Denali, the loftiest mountain of North America.

Determined to always move onwards and upwards, our hero will encounter hardships that compel him to draw on all his physical and mental resources to surpass himself.

تفاصيل المُنتج
ISBN: 9786144699829
الدمغة: هاشيت أنطوان
النوع: Comics
تاريخ النشر: 2021
عدد الصفحات: 48
المقاييس: 23*30
الوزن: 550